What to Know When Facing a Case at the Federal Courthouse Springfield MO
Facing a case at the Federal Court in Springfield, MO? Our criminal defense attorneys can help.
Over 45 Years of Proven Experience
Five-Time Lawyer of the Year
A Track-Record of Successful Outcomes
Federal Courthouse Springfield MO Overview
Most criminal cases in Missouri are overseen by the state's Circuit Courts. When federal offenses are involved, however, the federal courts may step in to prosecute the charges.
Federal Courts are courts of the United States government. Each state has at least one of these courts designated to hear cases for federal crimes committed in the local area. The State of Missouri has two of these courts, officially known as judicial districts: the Eastern District of Missouri and the Western District of Missouri.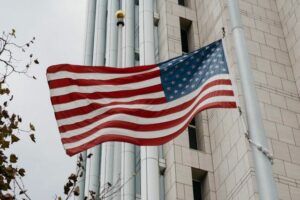 Based in the Charles Evans Whittaker Courthouse in Kansas City, MO the United States District Court for the Western District of Missouri is divided into 5 areas: Western (Kansas City), Central (Jefferson City), Southern (Springfield), Southwestern (Joplin), and St. Joseph, MO.
New District Court cases may be filed in the clerk's offices in Kansas City, Jefferson City, and Springfield, but Bankruptcy Court filings are only accepted at the Kansas City clerk's office. The United States Court of Appeals for the Eighth Circuit across Missouri in St. Louis has jurisdiction over most decisions appealed from the Western District of Missouri.
Southern and Southwestern Division hearings are typically held in the Springfield court. The Southern Division covers Cedar, Christian, Dade, Dallas, Douglas, Greene, Howell, Laclede, Oregon, Ozark, Polk, Pulaski, Taney, Texas, Webster, and Wright counties, while the Southwestern Division covers Barry, Barton, Jasper, Lawrence, McDonald, Newton, Stone, and Vernon counties.
If you have been accused of committing a federal crime in one of these counties, your case will likely be heard at the federal court in Springfield, MO. The trusted criminal defense attorneys at Carver & Associates are bar-admitted to practice law in the US District Court Western District of Missouri and can skillfully represent you in each step of your case.
Types of Cases Handled by the District Court Springfield MO
When facing criminal charges in or around Springfield, Missouri, your case will be handled at one of Springfield's several courts based on the type of charges you have been given.
Federal charges are those relating to offenses of federal (rather than state) law, such as matters that concern the U.S. Constitution and laws passed by Congress. Examples of these charges include white-collar crimes, drug conspiracies, business crimes, weapons offenses, and large-scale mail fraud. Such charges are brought to the Missouri Federal Court by the prosecutor of the United States Attorney's Office.
Each federal criminal offense is designated to one of the 43 classifications of crimes. The less serious the offense, the lower the classification number. Premeditated murder, the highest-level offense, has a base level of 43, while residential burglary has a base level of 17.
When the base level has been determined, the judge might change the offense level, either higher or lower, depending on the particular facts of the case and any modifications that might apply. If you are dealing with a federal sentence, make sure your lawyer knows all of the relevant facts of your case – seemingly minor details can sometimes have a major impact on your sentence.
Springfield Federal Courthouse General Information & Contact Info
The Missouri Western District Court in Springfield, Missouri, is located at the following address:
United States Courthouse
222 N. John Q. Hammons Parkway
Springfield, MO 65806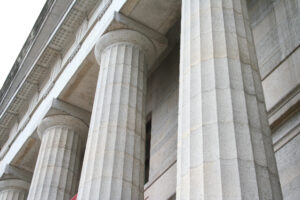 The Southern Division Clerk's Office can be reached by calling 417-865-3869. The Probation & Pretrial Services Office can be reached at 417-831-4494 or 800-333-3770. Other relevant contact information for the court can be found here. You can also email the Western District at [email protected]. Other general information about the court, such as forms, judges, court rules, and the court calendar, can be viewed at www.mow.uscourts.gov.
The Springfield U.S. Court is open from 9:00 am to 4:30 pm, Monday through Friday, with the exception of holidays. If you're facing a more pressing legal need, these limited hours can make it difficult to get the help or answers you need in a timely manner. If you have questions about your case or need legal assistance, please don't hesitate to contact Carver & Associates's Springfield criminal defense lawyers at 417-350-1172.
Get help with your federal case in Springfield
How a Case Gets to the Federal Court Springfield Missouri
In the U.S., the criminal justice process begins with an investigation and an arrest. Federal criminal offenses are not investigated by state law enforcement, but instead by federal agents, such as the DEA or the FBI.
If they determine that you may have committed a federal crime, they will then make an arrest, typically with the help of the state police. As soon as the arrest is made, court proceedings can start.
After you are arrested, you will make a preliminary appearance in court. While it's best to have an attorney with you during the investigation phase, it's especially important when facing the court.
If you are not able to find an attorney in Springfield MO, the court can designate one for you, but you should still consult a private criminal defense attorney about your options before making a final decision. In most cases, your initial consultation will be free.
The preliminary appearance of a federal criminal case resembles a preliminary hearing, but the accused is brought before the judge and the judge will make the decision on whether to continue proceedings. If the judge considers that the proof against you provides an adequate reason to progress, you will then continue to the arraignment phase.
What to Expect at Your Springfield Federal Court Hearing
When the court decides to move forward with an arraignment, you will receive a notice listing important information about your hearing. Please refer to this notice for the exact location and room number you must appear in.
At the arraignment, you will be read the charges filed against you and given an opportunity to go into a plea. If you are being represented by a federal criminal lawyer at this time, he or she will guide you through the process and advise you on your best options in accordance with your unique circumstances.
If you entered a "not guilty" plea at your arraignment and chose to move on to a trial, the next step is the pretrial period for discovery and motions. Authorized by the judge, these motions can serve to dismiss charges or suppress evidence.
If no plea deal is reached and the parties choose to progress to trial, the trial will follow standard operating procedures. Your lawyer, the judge, and the prosecution will collectively choose a jury. As soon as the jury is selected, the trial continues with opening statements, presentation of evidence, closing arguments, deliberation, verdict, and sentencing.
Experienced criminal defense attorneys
Seek Aggressive Representation When Facing the Federal Court Springfield MO
In any criminal case, having a lawyer by your side is crucial. When you're up against the U.S. government, it's essential.
Due to the vast amount of resources the government has to pour into federal criminal cases and the unique rules and procedures it must follow, trying a case in the Federal Court in Springfield is very different from the State Court. Turn to a law firm that's been there — turn to Carver & Associates.
Our attorneys in Springfield MO are bar-admitted to practice law in the United States District Court Western District of Missouri, holding seven decades of combined legal experience both in and out of the Federal Courts.
When you reach out to us about your federal criminal charges, we will be in your corner each step of the way, working tirelessly to help you get the best possible outcome. If you're ready to build a strong defense and protect your rights, freedom, and future, contact us today to schedule a free consultation.
45+ Years of Proven Experience. Thousands of cases won. Award-Winning Representation.
Over 45 Years of Proven Experience
Tom has been a pillar of the Springfield MO legal community for four decades. He has represented over 300 clients in federal cases and literally thousands of clients in Missouri state courts.
Five-Time Lawyer of the Year
Five-time designation by Best Lawyers as "Lawyer of the Year" in the area of criminal law in Springfield, Missouri among numerous other accolades..
A Track-Record of Successful Outcomes
Tom is a fierce advocate for his clients and is known for helping families obtain the best outcome possible. Sentence reductions, dismissals and death row reversals to name a few.
The Power of Experience
---
When your life is on the line, you don't want to chance your future to a legal rookie. You need an advocate who has seen it all before and knows how to make the best out of a terrible situation.
Carver & Associates are not only experienced, but effective. Judicial matters can be complicated, and we are on hand to answer your questions and keep you informed on every aspect of your case. We take great pride in using our experience to benefit you.
Thousands of People Helped
Using our experience to secure positive outcomes for our clients.
Class A Felony Domestic Assault
Five Counts of Sex Trafficking