Learn more about Missouri's bail bond law and bail bonds Springfield, MO if you've been arrested and want to post bail to be released pending trial.
Over 45 Years of Proven Experience
Five-Time Lawyer of the Year
A Track-Record of Successful Outcomes
Understanding Missouri Bail Bond Law
Missouri's bail bond law is contained in a combination of constitutional, statutory, procedural rules and case law. The bail bond law in the State of Missouri has developed over a very long period of time and the application of the various provisions can sometimes be contradictory or confusing.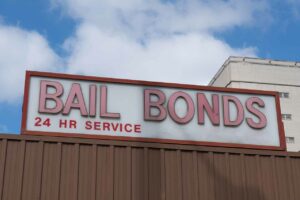 Missouri's first constitution, adopted in 1820, provided: "That all persons shall be bailable by sufficient sureties, except for capital offenses when the proof is evident or the presumption is great." Mo. Const. art. XIII, §11 (1820). This language has been retained since 1820 and now appears in article I, §20 of the Missouri Constitution.
Article I §20 was the principal statement on bail bond until 1992 when the Missouri Constitution was amended by the adoption of article I. §32. Article I, §32 provides that "upon a showing that the defendant poses a danger to a crime victim, the community, or any other person, the court in Missouri may deny bail or may impose special conditions which the defendant and surety must guarantee."
This provision changed the game for defendants and bail bonds in that the safety of the victim and community became a consideration for courts setting bail. Perhaps more realistically, it legitimized the otherwise illegitimate practice in Missouri of setting a high bail bond in criminal cases where aggravating circumstances existed but no threat of flight was present.
Missouri Bail Bond Law Experts
Recent Developments in Missouri Bail Bond Laws
Perhaps the most important development over the past few years was the Missouri Supreme Court's ruling in State v. Jackson, 384 S.W.3d 208 (Mo. Banc 2012). State v. Jackson considered whether the setting of a cash-only bond violated the provision in Article I, section 20.
In reaching the conclusion that cash-only bonds are permitted under Missouri law, the court undertook an extensive review of the bail bond law in Missouri tracing its history back to Missouri's first constitution and before. Anyone looking for an overview of the law affecting pretrial release should take the time to review this case.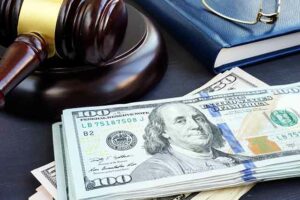 Jackson contested the setting of a cash-only bond of $75,000.00 in his criminal case. Importantly, he did not argue that the bond was excessive but only that a cash-only bond violated article I, section 20, which he maintained authorized commercial bonds in all cases except capital offenses.
Because a claim of the excessive bond was not raised by Jackson the court did not address whether or not Jackson's $75,000.00 was excessive. However, it did suggest that while bond cannot be used solely to keep a defendant in jail pending trial, it is possible to deny bond altogether "if the State shows that the defendant poses a danger to the victim or public."
In many respects, the expansion of cash-only bonds and the adoption of a standard of danger to the community as a factor to be considered in setting bond represents society's newfound concern about victim rights and downplay of the presumption of innocence.
Concern About Victim Rights and the Presumption of Innocence
As late as 1977, courts in Missouri were still placing a good deal of emphasis on the presumption of innocence. In State v. Dobson, 556 S.W.2d 938, 944 (Mo.App. 1977) the court observed: "Denial of bail prior to trial to inflict punishment on the accused would not only hamper the preparation of his case but would render meaningless the presumption of innocence. Bail is to be denied, therefore, only under the most compelling circumstances." Id.
Some of the popularity of victim-centered legislation can be found in the federal Bail Reform Act of 1983. The general expectation under the Bail Reform Act is that a defendant shall be released on his own recognizance or unsecured bond, "unless the judicial officer determines that such release will not reasonably assure the appearance of the person as required or will endanger the safety of any other person or the community." 18 U.S.C. §§ 3142(a (2) &3142(c).
In dealing with the changing landscape of pretrial release, there are a few things to keep in mind regarding the bail bond in Missouri. In Jackson, the court declared that trial judges are required to consider the defendant's financial resources in setting bail.
With the advent of electronic monitoring, it is not uncommon that prosecutors in many counties request bail bond conditions that require the defendant to pay weekly or monthly costs of GPS monitoring or for other services such as pretrial probation services, which then are routinely imposed by the court at a substantial cost to the defendant.
Courts in the State of Missouri have an obligation to consider the presumption of innocence but it is regularly up to advocates for the accused to remind us of our duties under the constitution.
Trusted Bail Bonds Lawyers in Missouri
See also:
How Bail Bonds Springfield MO Operate
Following an arrest, a bail bond representative can pick you up and post bail for your release. Though this may sound like a quick and easy solution, it is important to understand how bail bonds Springfield MO operate prior to making a decision so you can make the right choice for you or your loved one.
The trusted Springfield, MO lawyers at Carver & Associates have proven experience navigating the bail bond process to ensure the best outcome for their clients. Read on to learn more about bail bonds Springfield MO and how our attorneys can help you if you've been arrested in Springfield, MO.
What Are Bail Bonds in Missouri?
Upon arrest throughout the state of Missouri, an individual is generally processed at the local county jail. In order for the individual to be released, a number of actions should happen, consisting of being booked and posting bail. Once the jail or court determines the bail amount, many defendants choose to contact a bail bonds representative to post the bond at the jail, which usually results in an immediate release.
While a cash bond, also known as bail, is allowed, this is not done as frequently due to its high initial cost. With a cash bond, you must pay the total amount upfront, although you can usually get it all back after your court hearings. If you utilize a Missouri bondsman, you will pay a fee which cannot be returned. However, the amount you pay is a small part of the whole bail quantity as opposed to paying 100% of the bond with your own cash.
Experienced Bail Bonds Attorneys in Springfield, Missouri
Frequently Confused Terms: Bail vs. Bond in Missouri
The terms "bail" and "bond" are frequently mixed up, but there is a difference between the two. Both processes permit the defendant to leave jail and experience momentary freedom until their next court appearance. The distinction between the two terms depends upon who the money is posted by and what is used as payment. In the United States, most bails and bonds are offered in the form of cash bail or bail bond.
Difference Between Bail and Bond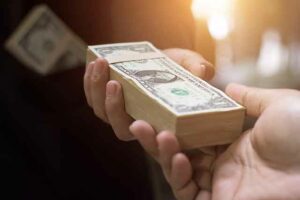 Generally, cash bail is money that is transferred or pledged to a court to convince it to release a defendant from jail, on the understanding that the defendant will return for later trial or surrender the bail. Judges are often accountable for setting bail, but due to the fact that most people wish to leave jail instantly rather than wait a day or longer to see a judge, the majority of jails have basic bail schedules that define bail quantities for common criminal charges. In most cases, the cash paid for bail is returned in full to the defendant following their court hearing.
What occurs when the defendant does not have the cash to make bail? This is where bail bonds Springfield MO come into play. With a bail bond, a 3rd party accepts accountability for the financial obligation or responsibility of the accused. In Springfield, this service is offered commercially by a bondsman, where a bond agent will charge a percentage of the bail quantity in exchange for release from jail until the defendant's court date. The money paid to the bondsman is not returned to the defendant, regardless of the outcome of their court hearing. If the defendant does not appear in court, the bondsman may pursue the defendant for compensation of the full bail amount.
The decision whether to pursue bail, bond, or another option is not one to take lightly. When arrested, many people's first instinct is to panic and hire the first bail bondsman they find so they can be immediately released from custody, but this is not the best option in the majority of cases. Before making any sudden decisions, it is in your best interest to contact our criminal lawyers Springfield MO immediately upon being arrested to discuss your options. At Carver & Associates, we recognize that this is a time-sensitive issue and we are ready to help you regain your freedom as quickly as possible while guiding you through your options.
Get Help Today: Bail Bonds Lawyers in Springfield Are Standing By
Greene County MO Jail Bail Bonds Options
If you or a loved one is in custody at the Greene County Jail, securing a commercial bail bond is not your only option. Your attorney may discuss one or more of the following options below with you as an alternative to bail bonds Springfield MO.
Greene County Jail MO Bail Bonds Alternatives
Prior to paying bail or utilizing a Missouri bondsman, you will first want to examine the possibility of being released from Greene County Jail without any charges being filed. If you feel you or your loved one have been wrongfully detained, you can get in touch with our trusted criminal defense lawyers to combat the case so you can be released without bail. It's unusual that the charges will be dropped, but depending on the circumstances, it is a possibility.
Another option is for your criminal defense attorney to advocate on your behalf for the judge to release you through Own Recognizance (OR), which is generally utilized for defendants accused of low-level crimes and who are not a threat to others. In this case, the judge has high confidence that you will go back to court for your trial.
If your attorney determines that neither of these options is possible, securing a bail bond is normally the best path to take if you do not have the money to pay the full bail amount in cash. Whether or not to post a bail bond can be a life-changing decision. Before making a decision for you or your loved one, you should always consult a Springfield criminal defense attorney to determine the best option for your situation. It may be tempting to immediately contact a bail bondsman to have your loved one released as soon as possible, but this decision should never be made without professional legal counsel.
Greene County Jail Springfield MO Bail Bond Types
In Missouri, there is no maximum bail bond cost set for the commercial bail bond industry. Agents for bail bonds Springfield MO should have their set rate validated and noted with the Missouri Department of Insurance to ensure fee consistency. Missouri has its own bail release system where you can pay a 10% bail bond cost to be released from the Greene County Jail, and private bail bond agents usually follow a comparable 10% cost structure to remain competitive.
Posting of a 10% bail bond with the Missouri court has its genesis in subsection 5 of 544.455. Section 544.455 RSMo. addresses the circumstances under which a person charged with a crime may be released with a bail bond and is primarily concerned with assuring that the released person will appear at times designated by the Missouri court. Read alone, one might erroneously conclude that the only purpose of the bail bond is to assure the appearance of the defendant at trial.
Under this provision, a defendant can post funds equal to 10% of the bail bond amount with the court as an alternative to traditional commercial bonding. Assuming the conditions of the bond are met, the deposit is returnable at the conclusion of court proceedings.
While subsection (5) offers an alternative to commercial fees, many courts shun a 10% refundable bail bond because unlike bondsmen who have an interest in returning an absconder, the person posting the bond is rarely in a position to pursue someone who has violated his or her conditions of release.
The balance of the bail bond rule in Missouri provides a list of conditions that may be employed by the bonding court to secure the attendance of the defendant. Restrictions on travel, execution of a bail bond in a stated amount, third party custodial commitment, and reporting requirements are listed in the Rule. Subsection (5) also allows the bonding court to place 10% or less of a required bail bond with the registry of the court.
When considering your options, be sure to ask the jail about processing times for their bail bond program before calling a commercial bail bondsman in Springfield to see if they can have you or your loved one released more quickly. In many cases, it can take longer to go through the general public court system for bail release as opposed to utilizing a bail bondsman. A benefit of working with the court, however, is that you may have the possibility of receiving your bail bond fee back depending on the circumstances of your case.
Our attorneys in Springfield MO are just a phone call away, so don't hesitate to contact us at 417-350-1172 to schedule a free consultation. We will begin working with you as quickly as we can to ensure that your loved one spends minimal time behind bars.
Don't Delay: Get Help from Expert Bail Bonds Lawyers
How to Find the Right Greene County Bail Bondsman
If your attorney determines that working with a bail bondsman is the right decision for your case, it's incredibly important to choose a trustworthy and reputable bondsman and have a full understanding of the rights and responsibilities of a bondsman.
A bail bondsman functions as the defendant's surety, suggesting that they, or their business, consent to handle the financial penalties if the offender does not make their court dates. This cash is paid to the court and represents a loss on the part of the bail bondsman in addition to the accused and any friends or family members who assisted with securing the initial bond.
If the defendant does not follow the guidelines of the courts or the terms of the bond offer, then the bail bondsman is lawfully permitted to recuperate the cash from the offender. This is not common, however, as the majority of individuals will appear in court when asked. High-risk offenders are generally denied bail bonds by surety companies.
In addition to functioning as the surety for the defendant, the bail bond representative has a duty to guarantee that they are paid and get some return on the financial investment they made in the accused individual. They might request for personal property or possessions to be utilized as security to make sure that the defendant appears in court as required.
Best Bail Bondsman Springfield MO
While the procedure of searching for and picking a bail bonds person frequently occurs throughout a hectic and difficult time, our attorneys suggest that you or your loved ones do as much research possible to find the right bail bondsman. You should always choose a bail bond company that is backed by the Better Business Bureau (BBB) if possible. An excellent surety business will have the ability to work with your financial circumstances so that you can pay them back over time. They will likewise offer to lay out the details of your payment in easy-to-understand terms.
Additionally, a great Springfield bail bondsman will address your concerns about the whole procedure, from the bail hearing to how payments will be made. They should likewise offer you documents that show their capability to work lawfully in Springfield. A lot of surety businesses are certified by the state in which they work, so be sure to request their licensing details prior to negotiating their services.
Missouri Bail Bondsman Directory
When your loved one has been arrested, it's only natural to want to know how soon they can be released from jail. A skilled Missouri bail bondsman will have the ability to deal with the courts and jails 24 hours a day, 7 days a week so that a bail hearing can be organized to happen as quickly as possible. This is where local understanding and long local history can be so essential. If the bail bondsman is on great terms with the regional prison and constables, they can work out a fast release along with beneficial terms.
To search for a qualified Missouri bail bondsman that meets all of these guidelines, our lawyers suggest searching this database from the Missouri Department of Insurance.
Speak with Experienced Bail Bonds Lawyers
How to Find Cheap Bail Bonds Springfield MO
For many individuals, the most essential element of choosing a bail bondsman is cost. You might see advertisements for local bail bond agents who assure to be the "most inexpensive in the area" or "5% bail." This is simply deceptive marketing on the part of the company. While most bail bondsmen carry out an authentic, truthful service, there are some who will utilize every technique they can consider to win you over.
Affordable 24 Hour Bail Bonds Springfield MO
Be careful, nevertheless, of the bait-and-switch or the fine print. The fact is that bail bondsmen, no matter how trusted or the length of time they have been in business, need to charge their insurance filed rate for the expense of a bail bond identified by the State Department of Insurance. For Missouri, this amount is generally 10% of the overall bail quantity. For example, if your loved one's bail is set at $10,000, you will likely need to pay a bail bondsman $1,000 to secure a bail bond.
If you experience a company that states they will "work out" the expense with you, beware. While the overall expense of a bail bond is not flexible, there are some firms that will work with you to make paying much easier. Some will accept bail bond payments made with a credit card, and others will provide a payment plan, but there should never be any extra expenses or charges if the company uses one.
Unfortunately, there is no such thing as a "low-cost bail bond." That's simply a tactic some companies will utilize to draw you in. Do not get deceived by these empty pledges by deceitful businesses.
If you believe that you've been deceived by a dishonest bail bondsman while seeking bail bonds Springfield MO, contact the attorneys at Carver & Associates immediately. In addition to our unparalleled criminal defense experience, we specialize in fraud and financial crimes in Springfield and will work tirelessly to bring your case to justice.
Expert Help with Missouri Bail Bonds Law
Greene County MO Courthouse Bail Bond Process
After you have been bonded out of jail, the Greene County Courts will provide a court date. If you have not yet consulted a criminal defense attorney, now is the time to do so. Your attorney will begin working with you prior to the court date to examine the facts of the case and establish a detailed criminal defense strategy. Your attorney will also help you determine whether you can receive a refund for your bail bond and advocate for a refund on your behalf if that option is available to you.
Greene County Courthouse Springfield, MO Bail Bonds Refund Options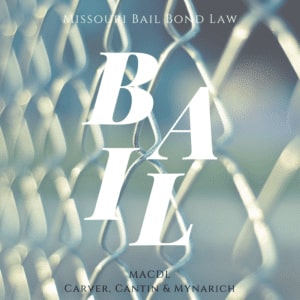 Once your court hearing has ended, the court may address your bail bond. In some cases, you will be able to receive a refund for the bail bond fee, but this option depends entirely on which method you used to secure the bail bond and the outcome of your case.
If you decided to pay the bail bond fee to the court, you will likely have no difficulty getting a complete refund for the money you paid if you were acquitted or had your charges dropped. In the case that you have been found guilty, your bond fee will go towards the court charges and you will not get your money back. If you chose to or had to utilize a bail bondsman, the fee you paid is considered the cost for the bail bondsman and you will not receive a refund.
If you have any questions about the bail bonds Springfield MO process, don't hesitate to contact the trusted criminal defense attorneys at Carver & Associates. Our diverse criminal defense expertise and combined 80 years of experience in the courtroom is what sets us apart as one of the top law firms in Springfield. Whether you're facing a Missouri misdemeanor charge or felonies in Missouri, we're ready to fight on your behalf from the moment you are arrested.
Talk with Experienced Bail Bonds Lawyers in Springfield
45+ Years of Proven Experience. Thousands of cases won. Award-Winning Representation.
Over 45 Years of Proven Experience
Tom has been a pillar of the Springfield MO legal community for four decades. He has represented over 300 clients in federal cases and literally thousands of clients in Missouri state courts.
Five-Time Lawyer of the Year
Five-time designation by Best Lawyers as "Lawyer of the Year" in the area of criminal law in Springfield, Missouri among numerous other accolades..
A Track-Record of Successful Outcomes
Tom is a fierce advocate for his clients and is known for helping families obtain the best outcome possible. Sentence reductions, dismissals and death row reversals to name a few.
The Power of Experience
---
When your life is on the line, you don't want to chance your future to a legal rookie. You need an advocate who has seen it all before and knows how to make the best out of a terrible situation.
Carver & Associates are not only experienced, but effective. Judicial matters can be complicated, and we are on hand to answer your questions and keep you informed on every aspect of your case. We take great pride in using our experience to benefit you.
Thousands of People Helped
Using our experience to secure positive outcomes for our clients.
Class A Felony Domestic Assault
Five Counts of Sex Trafficking