Questions about Missouri Marijuana Laws? Our expert attorneys explain everything you need to know.
Over 45 Years of Proven Experience
Five-Time Lawyer of the Year
A Track-Record of Successful Outcomes
Throughout recent years, Missouri has been quickly amping up its efforts to replace archaic drug-war-era policies with lower sentencing and a robust and regulated medical marijuana market. The state introduced groundbreaking medical marijuana legislation in 2018, adding on to the progressive public policy modifications that had been introduced in previous years.
Marijuana Laws in Missouri
It's important to keep in mind, however, that marijuana, also known as cannabis, remains illegal at the federal level and for non-medicinal use in Missouri. The state has imposed strict regulations regarding legal marijuana use with harsh sentences still in place for those who violate them, so it's always best to stay up-to-date on the laws surrounding cannabis. Here, the trusted criminal defense lawyers at Carver & Associates guide you through everything you need to know about the current status of Missouri marijuana laws and how these laws may apply to you.
Marijuana lawyers in Missouri
Missouri Medical Marijuana Laws
Missouri currently has some of the most progressive medical cannabis state laws in the nation and has carried out a variety of steps to guarantee that qualifying patients can obtain relatively unrestricted access to cannabis. This is exhibited through the state's extensive list of conditions that qualify residents to obtain a medical cannabis card.
Qualifying medical conditions for medical marijuana in Missouri include, but are not limited to, Alzheimer's disease, autism, cancer, Crohn's disease, epilepsy, glaucoma, HIV/AIDS, PTSD, any condition causing severe, chronic pain, and any terminal illness. A full list of qualifying medical conditions can be found here.
Is Medical Marijuana Legal in Missouri?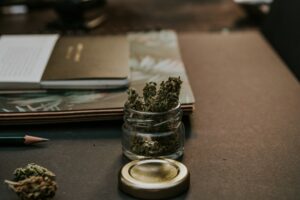 If you have been diagnosed with any of the state's qualifying medical conditions, you can legally obtain medical marijuana in Missouri. In fact, Missouri allows some of the greatest levels of individual possession of medical cannabis of any US state. There are currently around 200 licensed medical cannabis dispensaries in Missouri, and they are anticipated to open their doors for patients in late 2020. It's important to keep in mind, however, that medical cannabis use is still not allowed in public spaces or businesses in Missouri.
With a Standard Physician Certification, patients may purchase and possess up to 4 ounces of medical cannabis every month. Clients whose conditions require a greater quantity of marijuana must submit two Alternative Physician Certification Forms, which permits them to acquire and possess approximately 8 ounces of medical cannabis every month. Each of these forms must be completed by two different doctors with the same qualifying medical conditions noted.
Alternatively, Missouri medical cannabis patients or caretakers may cultivate cannabis plants inside their homes. If you are a qualifying Missouri medical marijuana patient, you can obtain a patient cultivation card to accompany your patient identification card. This card grants you the right to cultivate 6 flowering plants, 6 non-flowering plants, and 6 clones under 14 inches in height. You can obtain this card at the same time as you submit your medical cannabis patient application, and it will cost you $100 on top of the $25 patient card application charge. More information on how to apply for a medical cannabis card and a cultivating card in Missouri can be found here.
While uncommon, you can face criminal charges if you possess a greater amount than the legal limit or consume medical cannabis in public even if you have a medical cannabis card, so medical patients still need to exercise caution. If you're concerned about Missouri's medical marijuana laws and how they apply to you, please contact our attorneys for advice and advocacy.
Trusted marijuana attorneys in Missouri
Missouri Recreational Marijuana Laws
While medical marijuana is now legal in Missouri, the law has not yet been as kind to recreational users. Under Missouri drug laws, it is a criminal offense to possess cannabis for any non-medicinal reason. While the cities of Saint Louis, Kansas City, and Columbia have made considerable decreases to charges and fines enforced upon cannabis possession offenders, the following charges generally apply throughout the state.
If you've been charged with first-offense possession of up to 10 grams of marijuana, you may face up to $500 in fines. A second offense for the same crime can bring up to one year in jail and $2,000 in fines. For possession of between 10 grams and 35 grams of marijuana, you may face up to one year in jail and $1,000 in fines. Each of these offenses is considered a Missouri misdemeanor.
The possession of between 35 grams and 30 kilograms of marijuana is considered a Class C felony. This amount has historically been considered intent to distribute, bringing possible penalties of up to 7 years in prison and fines of up to $10,000.
If you or someone you love has been charged with possession of marijuana in Missouri, contact Carver & Associates as soon as possible. Standing among the best law firms in Springfield, we're prepared to provide the support and defense you need to protect your freedom.
Experienced marijuana attorneys in Springfield, Missouri
Sale, Trafficking, and Cultivation Marijuana Laws Missouri
In Missouri, it is illegal to sell, distribute, traffic, or cultivate marijuana without proper licensing. The penalties for these crimes are extremely harsh compared to simple possession charges, so you must contact a skilled attorney immediately if you face charges for any of these offenses.
Offenses regarding the unlicensed sale of any quantity of cannabis are considered felonies in Missouri, bringing a penalty of up to 4 years in prison and a $10,000 fine for quantities under 35 grams. The penalty for the sale of between 35 grams and 350 kgs of marijuana includes up to 10 years in prison and $10,000 in fines. Distributing marijuana near a school, park, or public housing facility can lead to additional penalties. The sale of cannabis to a minor is also a felony, carrying a fine and a prison sentence of 3 to 15 years.
Trafficking offenders in Missouri face felony charges and prison time ranging from 3 years to life depending on the quantity of cannabis and whether the offender planned to traffick the cannabis across state lines.
Additionally, if you are not a licensed grower or patient home cultivator, you may face felony charges if you are believed to be cultivating cannabis. The cultivation of under 35 grams of cannabis is considered a class E felony punishable by up to 4 years in prison and a maximum fine of $10,000. The cultivation of more than 35 grams is a class C felony in Missouri, carrying between 3 and 10 years in jail and a fine of up to $10,000. Unlawful cultivation of marijuana near a school is a class B felony, bringing a sentence of 5-15 years in prison in addition to a significant fine.
Get help now: Marijuana lawyers in Missouri are standing by
Contact an Attorney About Missouri Cannabis Laws
While cannabis penalties are not as heavy as they formerly might have been, a cannabis-related charge is nothing to take lightly. Any cannabis charge or offense, no matter how minor it might appear, can affect your freedom, your reputation, your career, your housing options, and your future educational opportunities. Whether you have been arrested for individual possession or wide-scale distribution, you need the best criminal lawyer Springfield MO has to offer.
At Carver & Associates, we know that it's all too easy for good people to find themselves in difficult situations. Our cannabis defense lawyers have decades of experience protecting the rights, freedom, and future of Missourians who have been accused of a violation of Missouri marijuana laws, and we know what it takes to get results. Contact us today to schedule a free consultation.
Get the facts on Missouri marijuana laws
45+ Years of Proven Experience. Thousands of cases won. Award-Winning Representation.
Over 45 Years of Proven Experience
Tom has been a pillar of the Springfield MO legal community for four decades. He has represented over 300 clients in federal cases and literally thousands of clients in Missouri state courts.
Five-Time Lawyer of the Year
Five-time designation by Best Lawyers as "Lawyer of the Year" in the area of criminal law in Springfield, Missouri among numerous other accolades..
A Track-Record of Successful Outcomes
Tom is a fierce advocate for his clients and is known for helping families obtain the best outcome possible. Sentence reductions, dismissals and death row reversals to name a few.
The Power of Experience
---
When your life is on the line, you don't want to chance your future to a legal rookie. You need an advocate who has seen it all before and knows how to make the best out of a terrible situation.
Carver & Associates are not only experienced, but effective. Judicial matters can be complicated, and we are on hand to answer your questions and keep you informed on every aspect of your case. We take great pride in using our experience to benefit you.
Thousands of People Helped
Using our experience to secure positive outcomes for our clients.
Class A Felony Domestic Assault
Five Counts of Sex Trafficking