Missouri Probation and Parole
Persons on Missouri probation and parole are often at risk of being re-incarcerated for minor violations, and if that happens, you'll need an expert defense team on your side.
Over 45 Years of Proven Experience
Five-Time Lawyer of the Year
A Track-Record of Successful Outcomes
Understanding Missouri Probation and Parole
In Missouri, probation and parole are two areas of the criminal justice system that allow offenders to complete their sentence outside of custody. These options are often life-changing for many offenders, but they can come at a cost.
Offenders under a probation or parole agreement must meet certain conditions in order to retain their freedom. If these conditions are violated, whether intentional or not, the offender may have their probation or parole revoked, leading to additional restrictions to their freedom, not excluding added jail or prison time.
Departments of Probation and Parole Missouri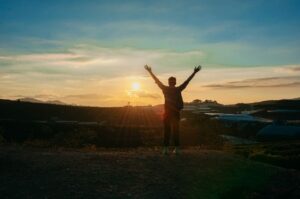 The Missouri Division of Probation and Parole is responsible for supervising offenders with felonies who have mandated probation or those who are conditionally released for parole by The Division of Adult Institutions. Parole officers and probation officers from the division have strict rules they must follow to ensure they are addressing an offender's needs.
There are more than forty offices in the district, six supervision centers, and a community release base that employs probation and parole officers who supervise offenders on probation, parole, or conditional release. They also operate a 24-hour communication center that allows them to know where those who are being electronically monitored are at all times.
The Administrative Services Section is made up of the Personnel Unit, the Central Office Support Unit, and the Division's Fiscal Management Unit. They provide coordination and planning with other state agencies and divisions.
Citizen Advisory Boards (CABs) provide community assistance. CABs create an environment where the offender can gain the necessary skills to become productive members of society. Because of this, CABs fund special programs like substance abuse education and finances.
If you or a loved one is facing criminal charges or has already been convicted of a crime in Missouri, probation or parole may be an option. The trusted Springfield criminal defense lawyers at Carver & Associates can help you explore your options and fight for your future.
Probation and Parole lawyers in Missouri
Missouri Board of Probation and ParoleA
If we successfully help you secure parole or probation, the Missouri Board of Probation and Parole will help you initiate your conditional freedom. A seven-member Parole Board has the authority under Missouri law to release incarcerated offenders from jail through parole or conditional release by the Division of Adult Institutions. The individuals under this board can investigate and assist the governor in pardons, commuting sentences, or restoring citizenship.
The Parole Services division assesses and evaluates incarcerated offenders and tracks their progress so they can report back to the parole board. Institutional Parole Officers then report any findings to the parole board prior to a hearing or trial. They will assist the parole board as they conduct hearings and work with the offender to develop a plan before their release date.
Probation and Parole Springfield Missouri
Centers like Community Release or Supervision provide the court and Parole Board with structured programs for offenders to assist in their transition from prison to the community in a residential environment or offenders who could face revocation in supervision. Offenders in the program are responsible for finding employment, obtaining medical care, getting substance abuse help, and finding educational opportunities. All treatments and assessments should be scheduled during the offender's free time.
One of the best programs for this is the Transition Center of St. Louis (TCSTL). It is a residential facility that has community-based services and supervision to male offenders released from the Division of Adult Institutions and those needing extra structure.
The focus of the program is to help offenders become law-abiding citizens. They aim to do so by offering the following services:
Substance use treatment
Mental health treatment
Employment readiness
Home plan assistance
Reunification of families
Restructuring and improving of cognitive skills
Springfield Missouri Probation and Parole Community Supervision Centers
There are six community supervision centers under the division. Each one has an administrative section to accommodate those currently on probation and the area's parole office, classroom or program areas, dormitory-style housing for sixty offenders who need a structured, residential environment.
Located in Farmington, St. Joseph, Kennett, Hannibal, Fulton, and Poplar Bluff, each center provides short-term services to offenders who would otherwise have to be housed in jail. Unfortunately, there are no centers in the immediate vicinity of Springfield, but your attorney may be able to help you find a similar community-based service near you.
Supervision encompasses the field service of the probationers in the community who have been assigned to the division by a judge, under the supervision of a Parole Board, and offenders from other areas in the Interstate Compact.
To reduce recidivism, parole officers and probation officers continuously evaluate offenders and supervise them at the level in which they are likely to re-offend. They can balance supervision and treatment to manage offender risk in regard to the interest of the community and the victim.
There are a number of activities in the supervision process. These include:
Accurate assessment of offender needs and risk.
Development of effective treatment plans and supervision.
Restorative justice.
Use of appropriate strategies to minimize offender risk and maximize potential.
Trusted Probation and Parole attorneys in Missouri
Missouri Probation and Parole Violations
Some offenders may be required to perform community service as part of their parole or probation, while some offenders may have to pay the victim and their family restitution, pay their court costs or otherwise compensate the community for their wrongdoing. When a probationer or parolee fails to abide by these requirements, they may be charged with a probation and parole violation.
Parole or probation staff must keep in touch with the community to deliver services and help improve public safety. These staff members manage and coordinate many community-based programs that employ services to improve public safety and the success of the offender.
Such facilities, services, and programs assist with supervising probationers and reintegrating parolees into society, providing the following intervention, treatment, structure, and sanctions for offenders:
Electronic ankle monitoring
Residential facilities like halfway houses
Outpatient substance abuse treatment
Mental health treatment
Employment services
Cognitive skills classes
Sex offender treatment and registration
Report centers
Despite these systems that are set up to help prevent a probationer or parolee from violating the terms of their agreement, mistakes can still happen. If you or a loved one has been accused of violating the conditions of Missouri probation and parole, the skilled criminal defense attorneys at Carver & Associates can help. Standing among the best law firms in Springfield, we have the skills, resources, and experience to protect your freedom and help you move forward to a brighter future.
Experienced Probation and Parole attorneys in Springfield, Missouri
Missouri Probation and Parole Offender Search & Monitoring
The Interstate Compact Unit monitors probation and parole client activities, including Missouri clients that live in other states and clients from other states who live in Missouri. The Interstate Compact Unit also monitors the status of Missouri clients in the Federal Bureau of Prisons and other state prisons.
The Interstate Compact Unit must follow the procedures as outlined in the departmental and divisional policy and procedure, but also make sure there is compliance with rules set forth by the Interstate Commission for Adult Offender Supervision (ICAOS). The rules mandate the processes and eligibility criteria by the interstate client transfer. Probationers and parolees who are interested in moving to another state should contact a criminal lawyer in Springfield MO.
Get help now: Probation and Parole lawyers in Missouri are standing by
Missouri Department of Corrections Probation and Parole Enforcement
The Missouri Department of Corrections' (MO DOC) Command Center is an around-the-clock communication center where offenders can be tracked as they move throughout the community, in release centers, or in residential centers.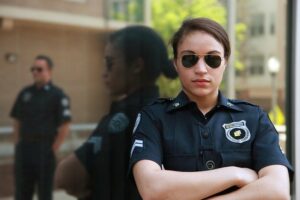 This division of the Missouri DOC was created to ensure offenders in the community corrections program maintain curfews and follow the set rules. The Command Center staff will also investigate rule violations. They may issue warrants if the offender does not return to their residence at curfew. The Command Center will also maintain regular contact with police to develop leads in cases and apprehend absconders, so they are returned to custody as quickly as possible.
If you have reason to believe that a probation or parole violation warrant has been issued for your arrest, please contact an attorney in Springfield MO as soon as possible to begin building a strong defense in your favor.
Experienced Probation and Parole attorneys in Springfield, Missouri
45+ Years of Proven Experience. Thousands of cases won. Award-Winning Representation.
Over 45 Years of Proven Experience
Tom has been a pillar of the Springfield MO legal community for four decades. He has represented over 300 clients in federal cases and literally thousands of clients in Missouri state courts.
Five-Time Lawyer of the Year
Five-time designation by Best Lawyers as "Lawyer of the Year" in the area of criminal law in Springfield, Missouri among numerous other accolades..
A Track-Record of Successful Outcomes
Tom is a fierce advocate for his clients and is known for helping families obtain the best outcome possible. Sentence reductions, dismissals and death row reversals to name a few.
The Power of Experience
---
When your life is on the line, you don't want to chance your future to a legal rookie. You need an advocate who has seen it all before and knows how to make the best out of a terrible situation.
Carver & Associates are not only experienced, but effective. Judicial matters can be complicated, and we are on hand to answer your questions and keep you informed on every aspect of your case. We take great pride in using our experience to benefit you.
Thousands of People Helped
Using our experience to secure positive outcomes for our clients.
Class A Felony Domestic Assault
Five Counts of Sex Trafficking