Top-Rated Missouri Sex Crime Lawyers
Missouri Sex Crime Lawyers
If you have been charged with a sex offense at the state or federal level, or even being investigated for sex crimes, it is in your best interest to speak with a highly qualified team of defense attorneys. Carver & Associates are highly qualified sex crimes defense lawyers in southwest Missouri and have years of experience defending people in your exact situation.
OVER 45 YEARS OF PROVEN EXPERIENCE
FIVE-TIME LAWYER OF THE YEAR
A TRACK RECORD OF SUCCESSFUL OUTCOMES
A Sex Crime Attorney Who Will Fight For YOU
Missouri Sex Crimes
Cyber Crimes (Cyber Crimes Task Force)
Missouri Sex Offender Registration
Enticement of a Minor
Child Molestation
Sexual Assault Cases & Rape Defense
Prostitution
COMPREHENSIVE SEX CRIME ATTORNEY COVERAGE ACROSS MISSOURI
Springfield, Joplin, Branson, Columbia, West Plains, Lake Ozark, Camdenton, Neosho, Monett, Bolivar, Marshfield, Republic, Nixa, Ozark, Rogersville, Cabool, Willow Springs, Lebanon, Mt. Vernon, Carthage, Webb City, Greene County, Jasper County, Stone County, Cedar County, Wright County, Ozark County, Vernon County, Howell County, Boone County, Cole County, Taney County, Christian County, Lawrence County, Webster County, Laclede County, Newton County, Barry County, Texas County, Camden County, Dallas County, Polk County and Dade County.
In virtually every available legal forum, our lawyers in Springfield MO got you covered.
Missouri Sex Offender Lawyers With A Reputation Of Success
A sex crime charge or accusation puts your reputation in serious jeopardy. A sex crime conviction can ruin your life and that of your family. Consulting a Missouri sex crime attorney is the first line of defense if you have been accused or charged.
Our team of highly regarded criminal defense attorneys has years of experience handling hundreds of bench and jury trials for serious criminal charges, we are prepared to fight for you and help you avoid the consequences of a sex crime conviction.
We can help explain Missouri sex offender laws, Missouri sexting laws and any new laws affecting the Missouri Sex Offender Registration process. AV Preeminent attorney Thomas Carver leads a team of talented and dedicated attorneys.
When Should You Hire A Sex Crime Attorney?
Sex crimes are some of the most serious criminal charges you can face. Crimes like rape, child molestation, or possession or distribution of child pornography carry harsh penalties. If any activity crossed state lines, federal charges may be involved.
If found guilty, you can face prison terms with lengthy minimum sentences, even in a plea bargaining situation. And whether you go to prison or not, there is a good chance that you will have to register as a sex offender.
Just being a suspect in a sex crime investigation can turn your life upside down, disrupting your relationships, your job, and your home and property. It's a very serious situation that you cannot risk facing on your own.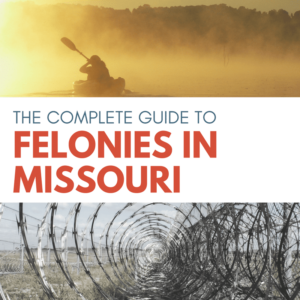 Even worse, it may be your own child being accused of a serious sex crime. All over the United States, teens have faced child pornography charges for sexting. As crazy as it sounds, teens have been charged with creation and distribution of child pornography for sending nude photos of themselves!
If you know or suspect that you or a family member are being investigated for any sex crime, you need to take immediate action:
DO NOT speak to any law enforcement authority without an attorney present. It's tempting to think that you can make the situation better by cooperating, and it's a temptation that police count on. You should say only two things: that you will not make any statement or answer questions without a someone experienced with sex crime prosecutions. A

 

child pornography lawyer

 

will likely advise you do not give consent to any search, whether it be of your home, your car, or your computers or electronic devices.
DO NOT try to hide or destroy potential evidence. First, any such attempt can be used in court as proof of your knowledge of your guilt. Second, with today's sophisticated forensic techniques, chances are excellent that deleted files or damaged devices will still yield evidence.
DO move quickly to hire an experienced

 

sex crime attorney

 

to defend you and protect your interests at every stage of investigation or prosecution.
Missouri Sex Crime Lawyers Can Help Answer Questions Like:
A lawyer at the law offices of Carver & Associates, with a deep understanding of the Missouri sex offender registration laws, is here to help.
How A Sex Crime Defense Attorney Can Help You
Even if you have not yet been charged with a crime, it's important to have an experienced Missouri sex crime lawyer on your team. They can help you:
Communicate with authorities and advise you against self-incrimination in any interviews.
Begin planning a defense if it appears that you will be charged.
If you are charged, avoid a "surprise arrest" by arranging for you to turn yourself in and make bail arrangements.
Sex Crime Attorneys Help You Make Your Best Defense
Sex crime cases are challenging. If a prosecutor brings charges, it's because they feel very sure that there is enough evidence to bring a conviction. And in child pornography cases that involve computers and other electronic devices, forensic data can seem overwhelming.
However, there have been successful defenses:
Important Reminder from Missouri Sex Crime Lawyers
If you have been charged with a sex offense at the state or federal level, or are even being investigated on sexually-related charges, it is in your best interest to speak with a highly qualified team of defense attorneys. Carver & Associates are highly qualified sex crime defense lawyers in southwest Missouri. With years of experience defending people in your exact situation, they'll help you make your best defense.
45+ Years of Proven Experience. Thousands of cases won. Award-Winning Representation.
Over 45 Years of Proven Experience
Tom has been a pillar of the Springfield MO legal community for four decades. He has represented over 300 clients in federal cases and literally thousands of clients in Missouri state courts.
Five-Time Lawyer of the Year
Five-time designation by Best Lawyers as "Lawyer of the Year" in the area of criminal law in Springfield, Missouri among numerous other accolades..
A Track-Record of Successful Outcomes
Tom is a fierce advocate for his clients and is known for helping families obtain the best outcome possible. Sentence reductions, dismissals and death row reversals to name a few.
The Power of Experience
---
When your life is on the line, you don't want to chance your future to a legal rookie. You need an advocate who has seen it all before and knows how to make the best out of a terrible situation.
Carver & Associates are not only experienced, but effective. Judicial matters can be complicated, and we are on hand to answer your questions and keep you informed on every aspect of your case. We take great pride in using our experience to benefit you.
Thousands of People Helped
Using our experience to secure positive outcomes for our clients.
Class A Felony Domestic Assault
Five Counts of Sex Trafficking