An experienced Tax Attorney Missouri can make all the difference in your fight against the IRS. Talk to the attorneys at Carver & Associates today.
Over 45 Years of Proven Experience
Five-Time Lawyer of the Year
A Track-Record of Successful Outcomes
There are accounting professionals, and then there are tax attorneys. Both are readily available to assist you with tax-related issues, but the term "attorney" has an extra ring to it because it implies that you're not simply running the numbers, but you're also battling the law.
This is somewhat accurate. Tax attorneys can handle specific things that accountants can't, although you don't always have to have the battle of your life before an attorney's solutions, as opposed to an accountant's, can come in handy.
Tax attorneys are attorneys that specialize in the complicated and technological area of tax legislation. They're best for taking care of complex, technological, and legal problems connected with your tax circumstances. A tax attorney Missouri like those at Carver, Cantin, & Mynarich can step in after you have trouble, but talking to one ahead of time can also help you prevent future tax issues.
Trusted Tax lawyers in Missouri.
What Does A Tax Lawyer Missouri Do?
A tax attorney Springfield MO can do far more for you than help file your income taxes. A tax lawyer can offer you assistance that can help you save thousands of dollars in filing your taxes. A tax lawyer has a complete understanding of all of the deductions that can apply in your case.
A tax attorney, sometimes called a tax litigation lawyer or tax controversy lawyer, can help you with:
Tax audits. If a taxing agency like the IRS inquires about whether you paid the right tax amount, they could request an audit. Audits can happen in 3 different ways:

Correspondence audits are simple audits that the Internal Revenue Service can perform by mail.
Office audits require that you take documents related to questions regarding your return to a nearby IRS office.
Field audits send an Internal Revenue Service agent to your home or business location.

Tax appeals. If you require aid comprehending your rights as well as what to anticipate throughout the appeal procedure, a tax attorney Missouri can offer guidance.
Tax collection. Businesses and individuals are responsible for paying a range of regional, state, and federal taxes consisting of earnings, sales, payroll, as well as excise tax. Tax lawyers can assist you in understanding your rights as well as guide you through the collection process if needed.
Tax charges. The Internal Revenue Service imposes tax charges for failure to file taxes, negligence, disregard, as well as numerous other infractions. A tax attorney Missouri can assist you in navigating the ways that the IRS and other tax agencies penalize taxpayers. They can likewise find a personalized tax relief solution to get you out of debt without a tax levy.
A Tax Attorney Missouri with the Experience You Need.
We've seen it all. Let us put our experience to work for you.
Missouri Tax Attorney Benefits
A tax attorney can help you in a number of ways. A Missouri tax lawyer can take the stress away from you when you have received an audit notice from the Internal Revenue Service by explaining the process and helping you figure out what options you have.
A tax attorney Missouri is fully knowledgeable of what can happen when the IRS submits an audit against you. They also understand that the Internal Revenue Service may have misread the facts in your case, as well they may be able to to take the initiative, help you gather evidence, and describe the facts of your situation to the IRS.
Tax Attorney in Missouri
Here are a few of the other ways in which a tax attorney Missouri can help you:
File an appeal of a tax court decision
Interact with Internal Revenue Service officials
Assist your business with saving money
Assist you with making use of tax credits
Top Tax Attorneys in Springfield, Missouri.
When to Hire a Tax Attorney Missouri
The IRS has a lot of responsibilities and not all of them pertain to individual income tax returns. Both estates and businesses have to file returns as well.
You might need the aid of a tax attorney Missouri when dealing with any of these kinds of situations:
Estate planning
Tax advice for a new business
Your business is undergoing an IRS audit
You want to file an audit appeal
You want to negotiate your tax amounts
You want to file a wrongful disclosure or wrongful levy
You have a hearing in the US Tax Court
Get Help Now.
Tax Lawyers Missouri are standing by.
Best Tax Attorney Missouri
A type of white collar crime, violations of tax law can be very complicated. Many lawyers in Missouri avoid these cases because of their level of difficulty. A qualified tax attorney Missouri must be familiar with the intricacies of tax law and federal court proceedings. Our team's skill and experience in this area is unrivaled.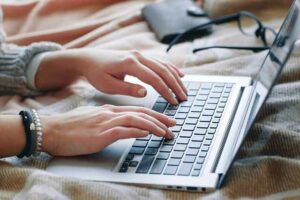 We have represented clients in hundreds of federal criminal cases throughout the United States District Courts, Eastern and Western District of Missouri; Eighth Circuit U.S. Court of Appeals; the Missouri Supreme Court; and Federal Courts.
We handle a wide variety of criminal tax law allegations and defend members of our community just like you:
Business Professionals
CPAs
Stockholders
Business Owners
Failure to File Taxes
Underreporting Taxes
Tax Evasion
Employee Tax Issues
Aggressive Tax Law Help Now.
Tax Attorneys in Missouri are there to guide you through tax problems and have unrivaled professional expertise in areas of estate planning, finance, real estate management, and more.
Tax Attorney St Louis
Tax lawyers are very specialized professionals. They have to have a Juris Doctor (J.D.) level, pass a state bar test, and also have either a master of laws degree in taxation or accreditation as a tax law specialist. You do not require a tax attorney Missouri to submit your tax return or give you guidance on what tax deductions or credit ratings to claim. A knowledgeable Certified Public Accountant or enlisted agent will function just as well, as well as you'll save yourself some loan in retainer and examination charges. However, when taking care of difficult tax relief applications or dealing with situations with possible legal implications, a tax lawyer can conserve you a great deal of stress and money.
Tax Attorney Kansas City
A tax attorney Missouri can utilize their knowledge to find a budget-friendly tax relief solution for you. They can also prevent you from sharing delicate info that could activate an audit, and because they are familiar with legal and tax procedures and speak the technical jargon, the IRS favors dealing with them and may provide them with additional options that prove beneficial to your case.
Tax Attorney Columbia MO
To find the best tax attorney Missouri, it's important to note that every case regarding tax relief is different. What you need is tailored attention to find a custom resolution. A good tax attorney Missouri will not use a one-size-fits-all technique for your tax resolutions. You must choose a tax attorney who will supply you with tailored service and that also has a great deal of experience and a superb track record.
Tax Attorney Springfield MO
Many individuals make innocent mistakes when filing taxes, and these misunderstandings can generally be cleared up without the aid of a professional. But if you are accused of committing a more significant criminal offense by the IRS, such as tax evasion, failing to collect employment taxes, or declaring false documents, a tax attorney Missouri can assist you.
Penalties for criminal tax fraud can include up to five years behind bars, plus fines as well as the cost of prosecution for each tax crime. Later, the Internal Revenue Service Examination Division will evaluate your tax in addition to a civil tax fraud penalty.
Note that the Internal Revenue Service comprehends that sometimes individuals make errors. Simple carelessness is not considered tax fraud. Instead, fraud consists of overt acts such as:
Intentionally underestimating income
Failing to file an income tax return
Concealing income or assets
Participating in and concealing illegal activities
Failing to make estimated tax payments
If you need aid with criminal tax fraud or tax evasion, you require a tax attorney. A tax attorney Missouri understands the procedure, how a civil tax case functions within the system, and also the most crucial elements to think about. There is no alternative to an educated tax attorney when it pertains to tax debt issues, which is why it is vital to consult with a Springfield, Missouri tax attorney.
If you believe that you are or could be under investigation for a tax law crime, contact a knowledgeable IRS tax attorney in Springfield MO as soon as possible. The IRS in Springfield, Missouri and other cities works with federal prosecutors to aggressively pursue convictions. The consequences of a tax crime are harsh and can include heavy fines and jail time.
Led by AV Preeminent attorney Thomas Carver, a Best Lawyers in America Lawyer of the Year in the area of White Collar Crime, Carver & Associates provide serious representation.
Know Your Legal Options.
Speak with experienced Missouri Tax lawyers for free.
45+ Years of Proven Experience. Thousands of cases won. Award-Winning Representation.
Over 45 Years of Proven Experience
Tom has been a pillar of the Springfield MO legal community for four decades. He has represented over 300 clients in federal cases and literally thousands of clients in Missouri state courts.
Five-Time Lawyer of the Year
Five-time designation by Best Lawyers as "Lawyer of the Year" in the area of criminal law in Springfield, Missouri among numerous other accolades..
A Track-Record of Successful Outcomes
Tom is a fierce advocate for his clients and is known for helping families obtain the best outcome possible. Sentence reductions, dismissals and death row reversals to name a few.
The Power of Experience
---
When your life is on the line, you don't want to chance your future to a legal rookie. You need an advocate who has seen it all before and knows how to make the best out of a terrible situation.
Carver & Associates are not only experienced, but effective. Judicial matters can be complicated, and we are on hand to answer your questions and keep you informed on every aspect of your case. We take great pride in using our experience to benefit you.
Thousands of People Helped
Using our experience to secure positive outcomes for our clients.
Class A Felony Domestic Assault
Five Counts of Sex Trafficking