Need a Top Tax Attorney In Springfield MO?
Tax Attorney Springfield MO
Our team of tax lawyers is led by the 2015 southwest Missouri lawyer of the year for white collar crime. We posses years of experience defending tax crime prosecutions and our attorneys routinely take on the IRS to defend our clients against charges like failure to file taxes, underreporting taxes, tax evasion, business sales tax and employee tax issues.
OVER 45 YEARS OF PROVEN EXPERIENCE
FIVE-TIME LAWYER OF THE YEAR
A TRACK RECORD OF SUCCESSFUL OUTCOMES
We Handle a Wide Variety of Criminal Tax Law Allegations and Defend Members of Our Community Just Like You.
Business Professionals
CPAs
Stock Holders
Business Owners
Failure to File Taxes
Underreporting Taxes
Tax Evasion
Employee Tax Issues
WE ARE PROUD TO SERVE SOUTHWEST & CENTRAL MISSOURI
Springfield, Joplin, Branson, Columbia, West Plains, Lake Ozark, Camdenton, Neosho, Monett, Bolivar, Marshfield, Republic, Nixa, Ozark, Rogersville, Cabool, Willow Springs, Lebanon, Mt. Vernon, Carthage, Webb City, Greene County, Jasper County, Stone County, Cedar County, Wright County, Ozark County, Vernon County, Howell County, Boone County, Cole County, Taney County, Christian County, Lawrence County, Webster County, Laclede County, Newton County, Barry County, Texas County, Camden County, Dallas County, Polk County and Dade County.
Top Rated Tax Attorney In Springfield MO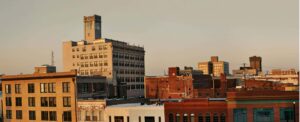 If you believe that you are or could be under investigation for a tax law crime, contact a knowledgeable IRS tax attorney in Springfield MO as soon as possible. The IRS in Springfield, Missouri and other cities works with federal prosecutors to aggressively pursue convictions. The consequences of a tax crime are harsh and can include heavy fines and jail time. Led by AV Preeminent attorney Thomas Carver, a Best Lawyers in America Lawyer of the Year in the area of White Collar Crime, Carver & Associates provide serious representation.
Tax Attorneys With A Reputation Of Success In Springfield, Missouri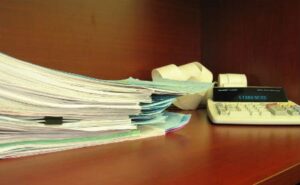 Also known as white collar crime, tax law can be very complicated and many lawyers in Springfield MO avoid these cases because of their level of difficulty. A qualified tax attorney in Springfield MO must be familiar with the intricacies of tax law and federal court proceedings. Our team's skill and experience in this area is unrivaled.
We have represented clients in hundreds of federal criminal cases throughout United States District Courts, Eastern and Western District of Missouri; Eighth Circuit U.S. Court of Appeals; the Missouri Supreme Court; and Federal Courts.
45+ Years of Proven Experience. Thousands of cases won. Award-Winning Representation.
Over 45 Years of Proven Experience
Tom has been a pillar of the Springfield MO legal community for four decades. He has represented over 300 clients in federal cases and literally thousands of clients in Missouri state courts.
Five-Time Lawyer of the Year
Five-time designation by Best Lawyers as "Lawyer of the Year" in the area of criminal law in Springfield, Missouri among numerous other accolades..
A Track-Record of Successful Outcomes
Tom is a fierce advocate for his clients and is known for helping families obtain the best outcome possible. Sentence reductions, dismissals and death row reversals to name a few.
The Power of Experience
---
When your life is on the line, you don't want to chance your future to a legal rookie. You need an advocate who has seen it all before and knows how to make the best out of a terrible situation.
Carver & Associates are not only experienced, but effective. Judicial matters can be complicated, and we are on hand to answer your questions and keep you informed on every aspect of your case. We take great pride in using our experience to benefit you.
Thousands of People Helped
Using our experience to secure positive outcomes for our clients.
Class A Felony Domestic Assault
Five Counts of Sex Trafficking